Large & Intermediate Drums (above 70 litres)

Open Top Drums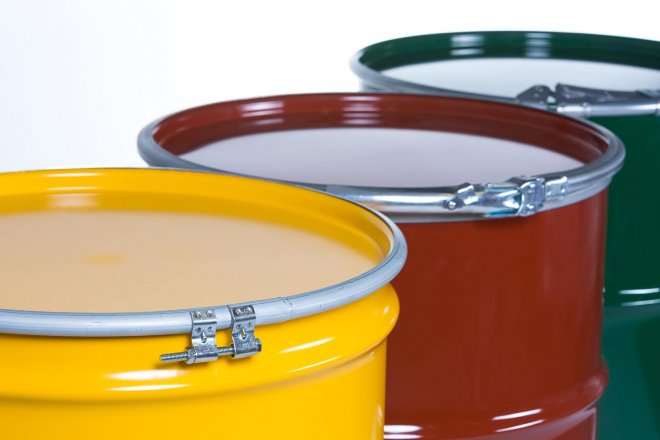 Our open top drums are manufactured to British Standards and some of these meet the requirements of UN Group 1 Solids or UN Group II Liquids.
The lid fits onto a pressed body curl on the top rim and contains a gasket for sealing. A variety of different closing rings are available depending on the best fit for the customer and their processes.
The standard size is 210 litres (often referred to as barrels), but we can supply large open top drums of different capacities ranging from 180 to 225 litres.
We also manufacture intermediate size open top drums in a range of diameters and heights that provide a capacity of 50 to 173 litres. These are also available with reduced bottoms that make interstacking possible.
Specification
Size
(in metric)
Diameter
Height Range
Capacity Range

406

mm

406

mm

-

406

mm

50

-

95

litres

457

mm

457

mm

-

457

mm

72

-

145

litres

464

mm

475

mm

-

475

mm

75

-

148

litres

498

mm

475

mm

-

475

mm

86

-

173

litres

571

mm

813

mm

-

813

mm

180

-

225

litres
Material
CR4 grade cold reduced mild steel in various thicknesses.
Construction
Electrically welded side seam, with bottom double or triple seamed and solutioned.
Closures
Galvanised ring with either internal or external quick release lever, two prong latch fastener or screw closure with nut and bolt.
Finish
| | |
| --- | --- |
| Interior | Plain, varnished or powder lacquered |
| Exterior | Painted and oven cured | Screen printed if required |
Resources
Quality Assurance - Made in the UK
We operate exacting and thorough quality systems at both our sites and these are approved in accordance with standard BS EN ISO 9001.